Happy New Year! I hope you had a restful holiday season. Now it's resolution season; have you created your goals for 2019?
Many of us have vowed to start using the gym more often or start saving more money, but it's also a great time to think about how you want to improve your home this year.
Need a little inspiration for a home resolution for 2019? Here's a checklist of project ideas, ranging from small to large, to get your wheels turning.
>> Right click and save to your desktop, tablet or phone.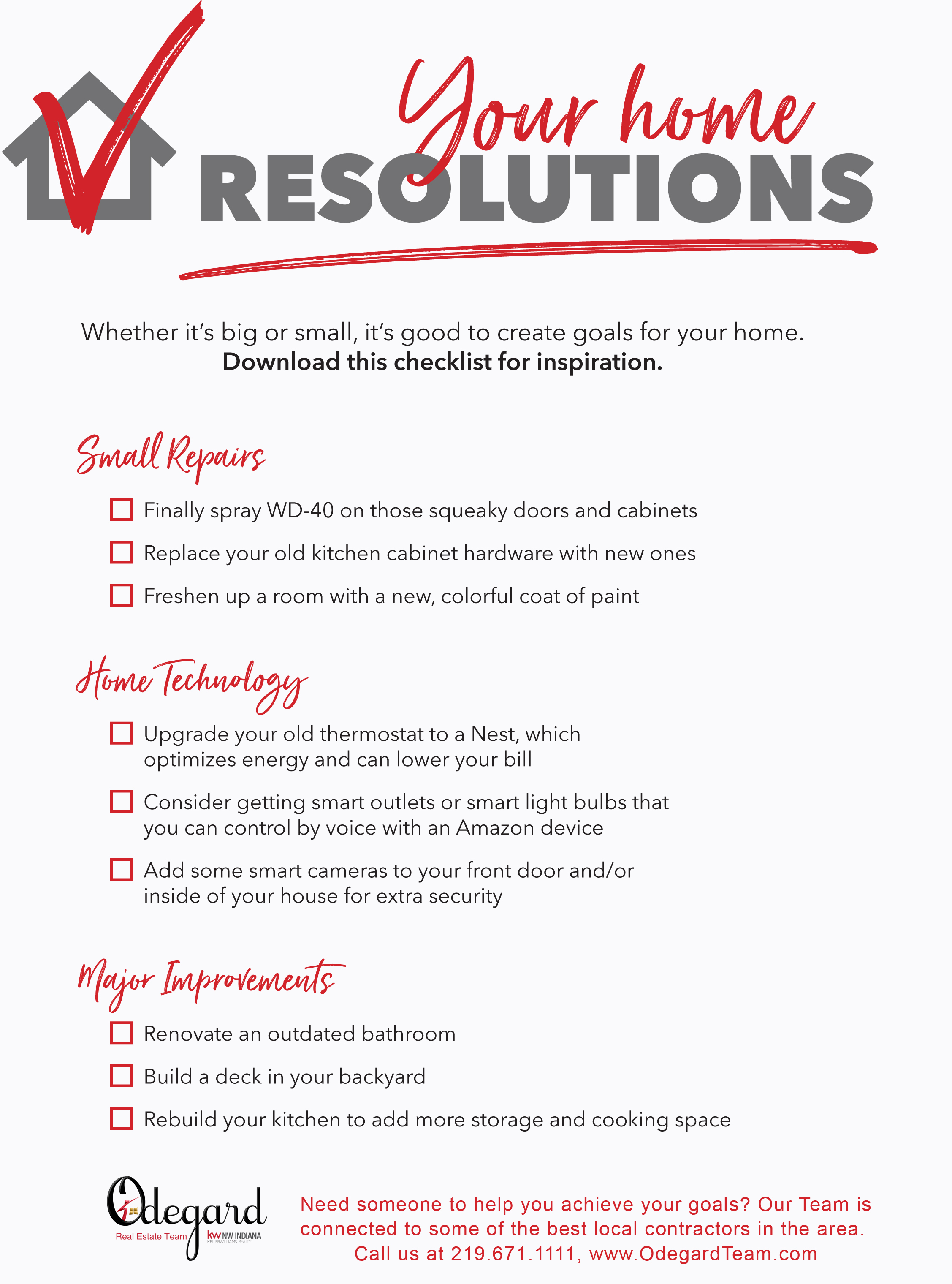 If you're considering buying a new home this year rather than fixing up your current house, please reach out; We would love to help you start this process. Call us at 219.671.1111.