Not only do we have to change our clocks Saturday night before we go to bed so we don't forget… there are a few other reminders below.
– Change clocks on kitchen appliances and other devices.
– Replace batteries in your smoke and carbon monoxide detectors.
– Change direction of your ceiling fans counter clockwise to keep rooms cooler.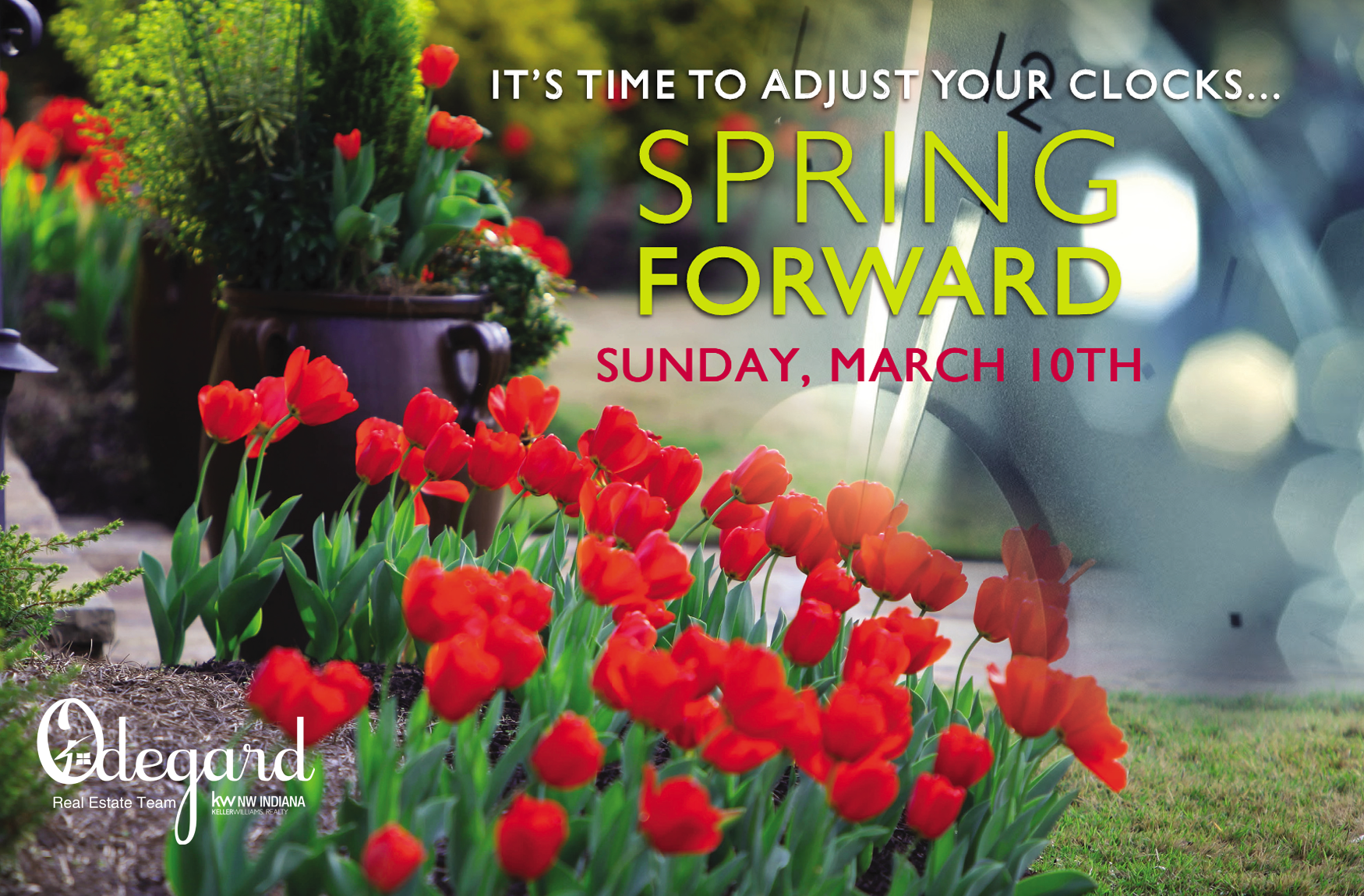 From your neighborhood REALTOR® Odegard Real Estate Team – Your Source For All Things Real Estate